3 Awesome Ways to Improve Your Landscaping with Outdoor Lighting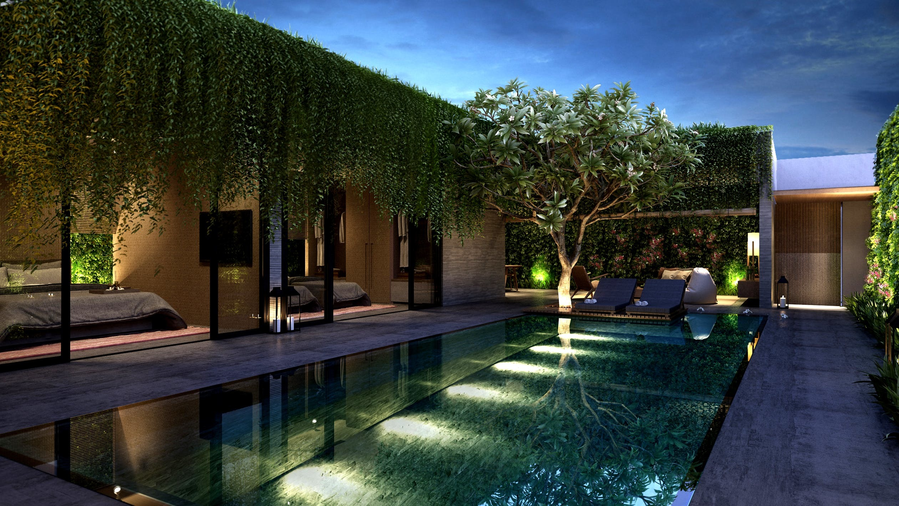 Create a More Beautiful, Comfortable Environment Just in Time for Spring
There's nothing quite as disappointing as spending tons of money on landscaping, only to see the beauty fade away as the sun sets. We recently worked closely with a customer in Steamboat Springs, CO on an outdoor lighting set up that would deal with this exact problem, and we're happy to say they now can enjoy their incredible landscaping at any time of the day or night.
There are many great manufacturers out there putting out high-quality outdoor lighting products—some of those we favor are Coastal Source and USAI Lighting—but no matter who you choose, what you need to consider are not necessarily the products themselves, but rather how you're going to apply those products to have the biggest impact on your yard.
SEE ALSO: Why Your Home Needs to be Protected with Remote Access Control
1. Choose the Right Lights for the Right Spaces
Many developers have begun to include a home theater room as a luxury amenity. In a study by Consumer Electronics Association, eight out of ten
We've seen time and again how customers purchase the wrong lights for their spaces, usually in an attempt to save some money, and have ended up with a situation where no matter how they tried, they couldn't create the look they were going for.
Depending on the client, the goal for their outdoor space can differ quite a bit. Some customers want to create a sort of fairy wonderland feel with dreamy lighting and soft accents and colors while others want the place to practically explode with light so that kids can play safely at night while feeling secure.
Don't skimp on lighting—no matter how hard you try, you're almost guaranteed to fail to create the effect you're looking for if you're not willing to invest in the right lighting for each space. It's going to be difficult to create that wonderland feel with cheap LEDs for example.
2. Think Hard About Placement
When it comes to outdoor lighting, the old adage is true—it's all about location, location, location.
No matter what the setup of your yard looks like, even the best lights are going to fail to do your landscaping justice if you haven't thought hard about where to place those lights.
Consider for example a path that extends through your landscaping. We see these all the time on our customer's properties. For many customers, even with the right lights, if they're not spaced or aimed properly, the path can feel overly lit or the lighting can spread outside of the path in a way that ruins the intended effect. Conversely, we've seen customers with not enough lighting or with poor spacing of the lights, leading to a path that's dangerous to walk at night.
3. A Versatile Approach to Outdoor Lighting
While some of our clients may feel like they're fine with a static approach to outdoor lighting, they'll soon realize how needs differ from task to task. Our outdoor lighting solutions integrate with your home lighting control to easily adjust as needed when it comes to intensity, color or direction.
If you're hosting a BBQ, it's easy to turn on the task light above the grill and set the ambiance with focused lighting on your outdoor dining table. Awe friends and family with colorful lighting for your backyard pool and fountain—adjust colors seamlessly from a mobile app or remote.
Ready to Light Up Your Landscaping?
We love helping our customers craft incredible outdoor spaces that make them feel cozy, centered, and closer to nature. Let's talk about how we can do that for you. Just reach out to PAVS via our contact form or giving us a call.
3 Awesome Ways to Improve Your Landscaping with Outdoor Lighting