Home Improvement Projects On the Rise During COVID-19
Sheltering at home inspires a multitude of renovation projects
Many months of being homebound by the COVID-19 Pandemic has impacted how people view their home needs. The result of increased time at home has prompted property owners to consider and, in many cases, begin major home remodeling/design projects. In fact, nearly four in five homeowners (79%), reported they are dreaming about changes that would help them to enjoy their home more, as reported by Houzz.com.
A Consumer Specialists survey of more than 600 homeowners conducted in June revealed that 57 percent of homeowners completed a home improvement project between March—May, giving the following reasons for choosing to work on their home:
"Have more time" (66.9%) is the top reason homeowners are doing more projects because of COVID-19
"Time at home made me more aware of things that needed doing" (nearly 50%) is the second most popular reason for taking on projects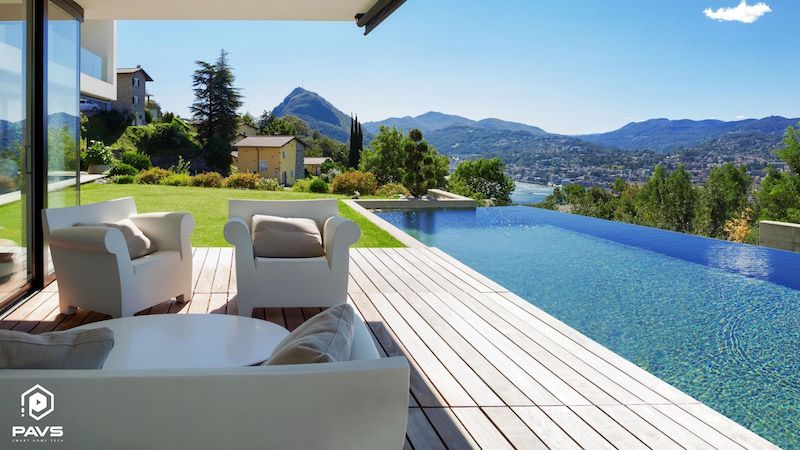 Top Two Picks for COVID-19 Home Improvement Projects
1) Outdoor/Landscaping
According to the research, landscaping property is the home improvement project that made the biggest jump in interest among homeowners from 2019 to 2020. This spike makes sense, as the U.S. entered the Spring/Summer season during the initial stages of the pandemic. In terms of outdoor projects for the Steamboat Springs area, outdoor-quality lighting and audio has been a top request this season. Consider the current "down time" as an opportunity to ramp up your outdoor living environment. With more time at home, every inch of your property becomes valuable space. Rework a yard, patio, or deck to become an extension of your home by adding the right lighting, sound system, and lounge-ability. Look into pavers, planters, a water feature, or even an outdoor television for when the weather's nice enough to keep that movie marathon going. 
PAVS is proud to be a Coastal Source certified installer, offering durable solutions for breathtaking outdoor environments and quality outdoor audio for enjoyment throughout the year — ask us about our showroom or for a free quote!
SEE ALSO: 3 Awesome Ways to Improve Your Landscaping with Outdoor Lighting
2) Home Theater
What's the most popular way to pass time during lockdown? If you guessed Netflix/Hulu/streaming your favorite shows and movies … you'd be correct! As a society, we're getting A LOT more screen time during COVID-19 and the people want to watch in style. Requests for state of the art home theater setups have increased — from top-rated televisions like Samsung's QLED line to improved surround sound and increased wifi coverage, ensuring every room of your house is covered. 
Nielsen has reported increases in TV watching by as much as 104% for some demographics. With social distancing measures keeping so many people at home, and with movie theaters temporarily closed, the trend will likely continue.
—
Ready to tackle your own smart home-improvement project?
We love helping our customers craft incredible environments. Contact PAVS to see how, via our contact form or give us a call!g
Home Improvement Projects On the Rise During COVID-19