What is smart home tech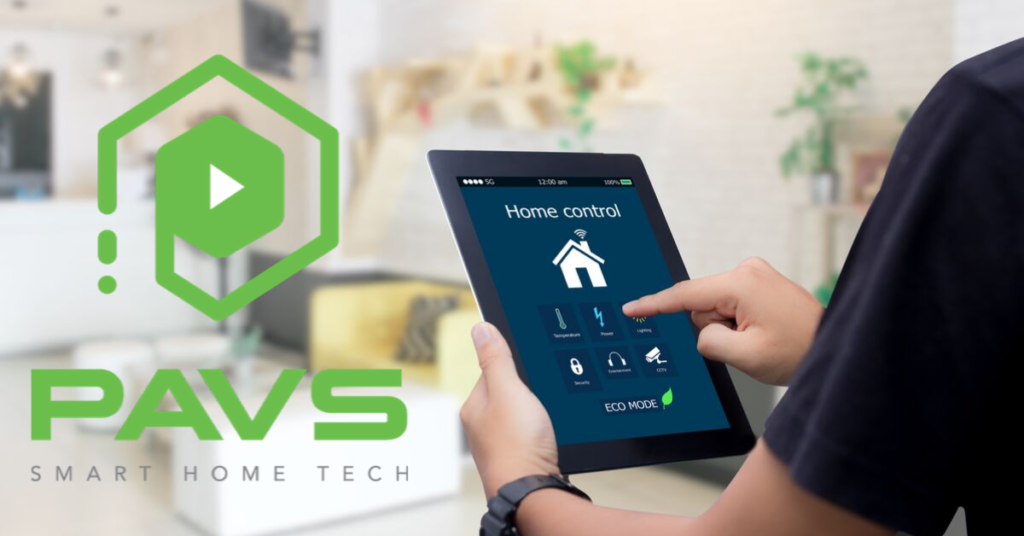 What is "smart home tech"?
The terms "smart home technology" or "home automation" are becoming more and more familiar … but what exactly do they mean? Though the industry may seem new, smart home tech has actually been around for quite some time, in fact, the first known residential system was created in 1966.
"Though never commercially sold, ECHO IV was the world's first home automation system. Invented by Jim Sutherland, the "Electronic Computing Home Operator" (ECHO) could store recipes, relay messages, control a home's temperature, churn out a grocery list, and turn appliances on or off."

– My Alarm Center
We've come a long way since then. Now, thanks to the internet + rapidly-evolving technology, virtually ANY device in your home can be automated. From something as simple as a coffee pot that's scheduled to brew at a specific time, to elaborate scenes that set the lighting, temperature, window shades, and music at just the right level. Everyday homeowners can control their homes from an app. That's basically what home automation is – the use of technology to turn on/off electronics that are connected to your home.
Nowadays most people start with something basic, like a Nest Thermostat or Ring Doorbell, but the options really are endless. Below is a list and explanation of the most common smart home tech applications being installed in houses today.
---
Controlled Lighting
There are several ways to control lighting through the use of smart home technology. Most people are familiar with dimmable lights, which have been around for many years. On their own, dimmable lights are not considered smart home tech, however, by connecting a light to your home's network (internet) not only can you adjust a light's brightness, you can also turn it on and off any time of day, whether you're home or not. The beauty of controlled lighting is that you no longer have to get up to adjust the lights after settling in to watch a movie, simply tap your phone or call out directions if you have voice control in place. Lighting scenes can also be pre-programmed – from having your porch light turn on or off automatically, to specific brightness in a room, depending on the time of day.
---
Digital Doorbells / Door Locks
The technology behind Ring Doorbell has been a catalyst for the smart home technology industry. Ring has arguably been the first widely-accepted home automation application and opened the door (pun intended) for many related technologies. Now, there are numerous competitors all aiming to provide 24/7 security and reassurance for the average homeowner. Digital doorbells and locks allow you to communicate with visitors at your doorway … even when you're not home! You can answer the door virtually, record deliveries, and generally keep an eye on your house through an app on your phone.
Smart technology door locks can easily be added as a home tech feature with or without a digital doorbell. Programmable door locks allow you to use a pin-pad, traditional key, remote access, or any combination for complete control of access to your home.
---
Home Security
It used to be that only the über rich needed (or could afford) to install home security systems. Now, with affordable internet connected home security cameras like Nest and Arlo, anyone can sleep soundly knowing they've got a second set of eyes at all times. Like all the other home tech products, you can access/control/view the footage from inside your home or check-in on things while you're away. Also referred to as drop cams, these small but powerful cameras can be installed anywhere you'd like to watch – be it a nursery, living room, playroom, or surrounding the perimeter of your home.
---
Home Theater
A home theater can be as simple as a TV plus a couple of extra speakers set up around your living room, to a full-on immersive entertainment experience. Regardless of where you land on the spectrum, smart home tech makes watching, listening, and navigating TV programs/movies more comfortable than ever. Systems such as Savant's integrated control application allows you to deliver exceptionally high-resolution video from any source to any display. You can play, rewind, turn up, turn down, turn off, pause in one room and pick up where you left off in another … all from your phone or tablet. Gone are the days where you have to track down one remote for the TV, one for the cable/satellite, plus a third for the sound system.
---
Smart Thermostats
Like Ring Doorbell, Nest Thermostat was another game changer in the home automation space! Homeowners who installed them quickly sang their praises for their ability to turn on and off the heat or A/C without getting out of bed. Lower utility bills were just icing on the cake! The beauty of a smart thermostat is that it's one of the easiest and most intuitive aspects of your house. You can program it to detect when you're home so that the heat/air conditioning turns on and, conversely, turns off when you're not. Who knew that smart home technology could result in such a comfy, cozy abode.